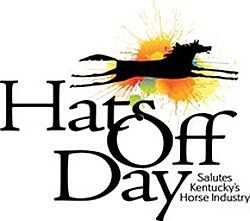 Jewett Leavitt to be honored at Kentucky Horse Park
Lexington, KY — Meg Jewett Leavitt, who owns and operates the well-known Standardbred farm Walnut Hall Limited in Lexington, Ky., in partnership with her husband, Alan Leavitt, will be honored for her dedication to the lives of horses during Hats Off Day, presented by Rood & Riddle Equine Hospital, on Saturday (July 30) at the Kentucky Horse Park.
Jewett Leavitt will be recognized during Hats Off Day with several others, including Dr. Tom Riddle, veterinarian and founder of Hats Off Day, and retired Thoroughbred jockey Chris McCarron.
Now in its 19th year, Hats Off Day offers family-friendly activities that include horse and pony rides, interactive educational booths, and a Grand Prix show jumping competition.
"I feel honored to be in such illustrious company," said Jewett Leavitt. "I am also in awe to witness the growth and success of the Rood & Riddle Grand Prix founded by Dr. Riddle, truly one of the best in the field."
Jewett Leavitt is co-founder and board member of the Kentucky Equine Adoption Center and the National Horse Show. Her passion continues to be saving horses from slaughter. She has served on the Kentucky Horse Park Commission for 12 years and has served on the Foundation Board of Directors since 2003.
She is also past chair of the Headley Whitney Museum and the Lexington Public Library Foundation.
She also owns and manages the Lexington-based gift store L.V. Harkness, which produces the many trophies awarded at horse shows and racetracks around the country, as well as the U.S. Harness Writers Association's annual Dan Patch Awards banquet that honors harness racing's best equines and humans.
The Hats Off Day festivities begin on Saturday at the Kentucky Horse Park in Lexington at 3 p.m. and admission is free.