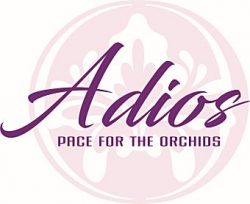 Don't count Alagna out of Saturday's $350,000 Adios at The Meadows
Washington, PA — Elimination winners Beach Glass and Pebble Beach may appear unbeatable in Saturday's $350,000 final of the Delvin Miller Adios Pace for the Orchids at Hollywood Casino at The Meadows, but don't count out Tony Alagna. Few trainers can match his Adios success in recent years.
Alagna won the Orchids in 2016 with Racing Hill and finished second in 2018 with American History. He's sent eight colts into the Adios final over the last three years, including Atlas Hanover, Quick Snap and Nautical Hanover on Saturday.
The 16-race Adios Day card gets underway at 11:45 a.m.; the Adios goes as race 15 with an approximate off time of 5 p.m. The Pace for the Orchids anchors a power-packed program that features a total of six Grand Circuit stakes, including the $102,355 Quinton Patterson Adioo Volo for 3-year-old filly pacers.
Alagna acknowledged that defeating Beach Glass and Pebble Beach is a tall order.
"Those two will be very tough to beat, and two of mine are hampered with outside posts," he says. "But I'm not embarrassed to have any of these three colts in there. They earned the right with the way they raced in the eliminations."
Here's a look at each of Alagna's trio:
Atlas Hanover (post one, Andrew McCarthy). This Captaintreacherous-Ameraway gelding is a versatile type who finished fourth in his elim. "We gelded him last year, and it really helped him," Alagna says. "He's come back much better. From the rail, you leave out of there as best you can, sit the wood and hope you pick up a good check," Robert Leblanc, David Anderson, Ken Jacobs and In The Gym Partners own Atlas Hanover.
Quick Snap (post eight, Dave Palone). A lightly raced son of Betting Line-Kate Can't Wait, Quick Snap has three victories in five starts this year, but all those wins have come in overnights. "He had some breathing issues last year, so we gave him some time off. I'm happy about how he's come back. Last week was his first major step up against stakes company, and he raced very well. He's quick off the gate, but I'll let Dave figure out the trip." Quick Snap finished third in his elim for owners Let It Ride Stables, Bottom Line Racing, M T Pockets Stables and Alagna Racing.
Nautical Hanover (post nine, Tim Tetrick). "He was as sharp as anybody in the eliminations (finishing third). He's sneaky good. I was disappointed in his performance in the Meadowlands Pace, but we found his blood work was a little out of kilter. We addressed that, and he's been really good since." The son of Captaintreacherous-Naughty Marietta races for Brad Grant, VJ Stable, Jablonsky Held Stable and In The Gym Partners.
Here's the Adios field in post position order with drivers, trainers and morning line odds:
1. Atlas Hanover, Andrew McCarthy, Tony Alagna, 20-1
2. Ario Hanover, David Miller, Brian Brown, 8-1
3. Pebble Beach, Todd McCarthy, Noel Daley, 5-2
4. River Ness, Ronnie Wrenn Jr., Ron Burke, 20-1
5. Beach Glass, Yannick Gingras, Brent MacGrath, 9-5
6. Fourever Boy, Mike Wilder, Tim Twaddle, 7-1
7. Bythemissal, Chris Page, Burke, 6-1
8. Quick Snap, Dave Palone, Alagna, 15-1
9. Nautical Hanover, Tim Tetrick, Alagna, 20-1