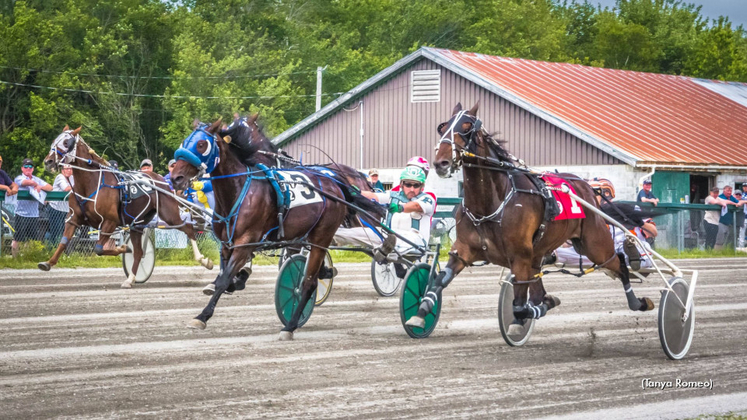 Stakes-Filled Card Set For Northside
It will be a stakes-filled day at Northside Downs on Saturday, Aug. 6, as a total of five Atlantic Sires Stakes events are slated for the afternoon race card.
Two-year-old trotters will go as a non-wagering event at 12:45 p.m. Four trotters will go behind the gate for a purse of $12,160. Undefeated Irish Ray (Marc Campbell) leaves from post four and will look to keep his win streak intact, and Gettin Salty, who has been second in all those events, leaves from the inside for Corey MacPherson.
The three-year-old trotters will be split into two divisions of five, each set racing for a purse of $7,400. Headline Howie (Mike McGuigan) will look to get back to his winning ways in Race 3 and Up Helly AA (Kenny MacDonald) will be looking to extend his perfect record to 13 wins in a row in Race 5. Both have drawn the inside post positions in their respective divisions.
Two divisions of the three-year-old pacing colts will each go for a $10,060 purse as the colts battle it out for Atlantic Sires Stakes points in their third meeting this race season.
Points earned in each Atlantic Sires Stakes 'A' division and trot event go towards securing a coveted spot in the season-ending Atlantic Breeders Crown Championships.
First race post time on Saturday is 1 p.m.
To view Saturday's harness racing entries, click the following link: Saturday Entries – Northside Downs.
(With files from Atlantic Standardbred Breeders Association)